With 4 gorgeous banquet halls, can offer from 100 guests to more than 1000 guests. White Lotus will honorably be a perfect place for your wedding party .
"EVERY MOMENT COUNTS"
With a unique neoclassical design, White Lotus is like a sparkling castle, helping to realize magical dreams in the most important moments of life. We light up sweet feelings, and fulfill your love story. White Lotus is proud to be the place to hold a classy wedding party for the bride and groom.
---
Bonjour – 1st floor –  sqm 230 m 2
Classroom




---

Theater




---

 U- shape




---

Round Table 




---

150

200

80

150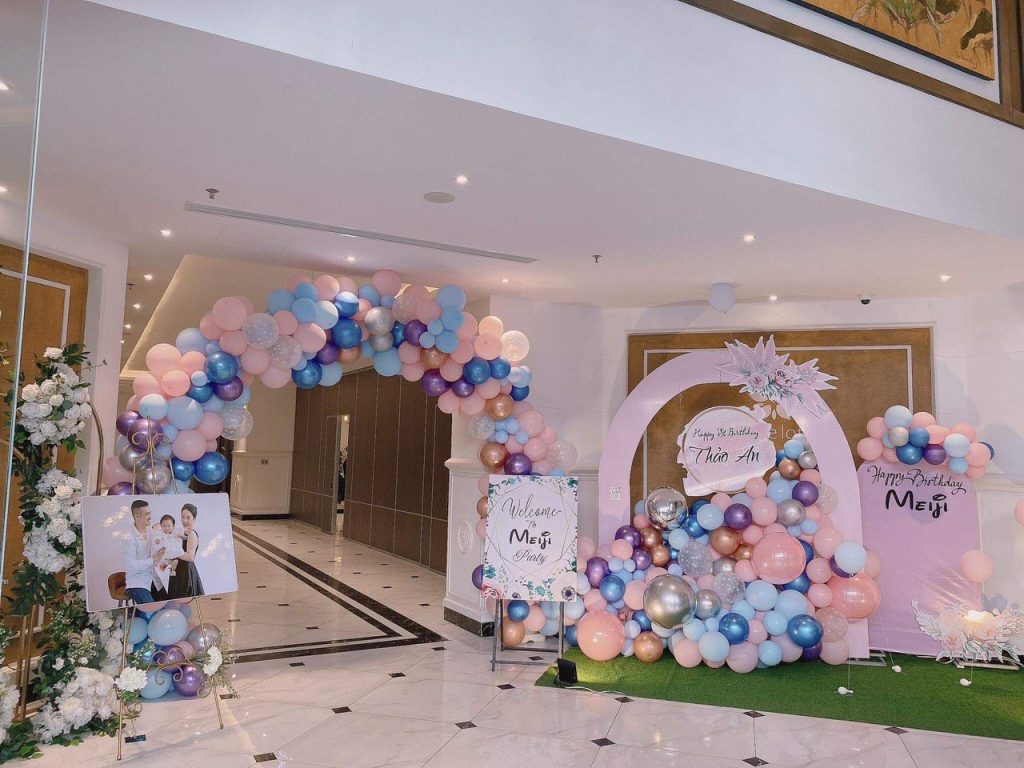 Located on the 1st floor , it can accommodate 100-150 guests. This banquet hall has partitions when needed, which can be used for a private and cozy banquet room.
Royal Lotus  – 2nd floor, sqm 590 m 2
Classroom




---

Theater




---

U- shape




---

Round Table




---

350

400

200

350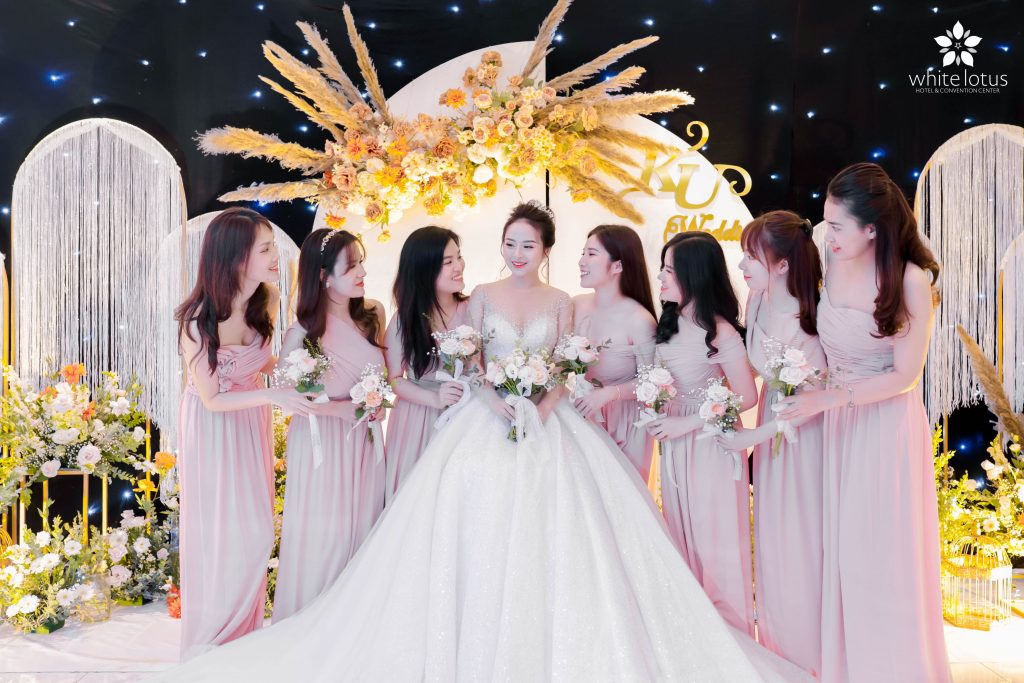 Located on the 2nd floor . This banquet hall has a capacity of 350 guests decorated in neoclassical style.
Boulevard  – 3rd floor, sqm 745 m 2  with two side partitions:
Classroom




---

Theater




---

U- shape




---

Round Table




---

500

550

300

500
Located on the 3rd floor. It can accommodate 550 guests, decorated in a modern and luxurious style. This hall can be divided into 2 rooms, 1 meeting, 1 banquet. The stage can be moved anywhere in the hall.
Opera – 4th floor & 4th floor mezzanine sqm 1350 m 2 :
Classroom




---

Theater




---

U-shape




---

Round Table




---

800

1050

500

900
Opera is the largest hall, located on 4th floor, with a capacity of more than 1000 guests. The sound system of European standard with 5 modern high resolution led screens.
WEDDING & SERVICES PROGRAM:
Wedding is a wonderful result of love and a time to save a new page of happiness. With White Lotus, each wedding will have a unique style, a unique space, a complete program Let us advise the party program according to your preferences and needs.
DECORATE:
A gorgeous, luxurious or subtle wedding space depends on how you decorate the wedding party. To get the wedding space like you wish , do not miss these 6 main decorative positions.
"Welcome" boards, gallery tables, backdrop, stage or entrance to the ceremony, marking seats, banquet tables.
With White Lotus, we understand your expectations for the big day. With their dedication, meticulousness and creativity, the Adora team will realize your dream. Turn the sweet moments of your wedding into the most romantic, precious and impressive memory.